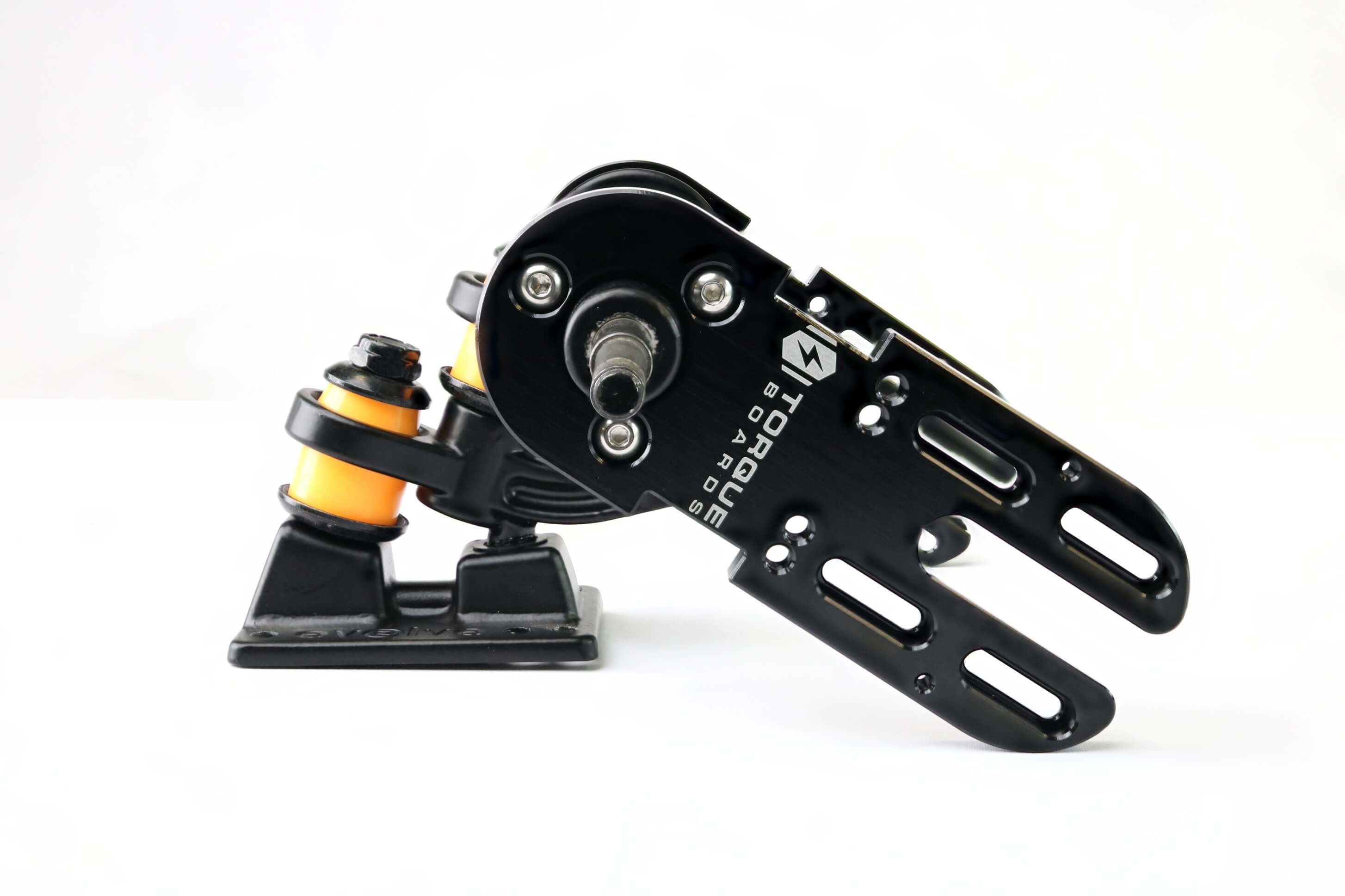 8mm Thick, 7075-T6 Aluminum
ultra thick for increased durability.
compatible with diy 15mm drive wheel pulleys.

Our 63mm Evolve Motor Mounts allow you to run High Performance 63mm Motors using your Evolve Skateboard Trucks. With these motor mounts you can easily convert your Evolve to a DIY Board with much more flexibility and power.
Ultra Thick 8mm thickness made with 7075-T6 Aluminum and in an amazing nice black glossy anodized finish.
Built-in Belt Tensioner holes. Add M5 Button Cap bolt and M5 washers with 625-2RS Bearings. Not necessary but you can if you want too. NOT INCLUDED.

QTY = 2 Motor Mounts (Pair)
FITMENT - Fits 63mm Electric Skateboard Motors
MATERIAL - 7075-T6 Aluminum
FINISH - Black Gloss Anodize
BOLTS - (3) M5x20mm + (3) M5 Lock Nuts
2x 63mm Evolve Motor Mounts (PAIR)

6x M5x25mm Socket Cap Bolts
6x M5 Nylon Lock Nuts
Drive Wheel Pulley Recommendation